Manufacturers Reshore Amidst COVID-19
According to ThomasNet: Manufacturers are looking for solutions closer to home following the trade disruption that resulted from COVID-19 
The industrial sourcing platform Thomasnet, which is trusted by millions of industrial buyers in North America recently published an insight revealing critical information about a surge in "reshoring" amongst manufacturers in 2020.
Reshoring is the practice of transferring a business operation that was moved overseas back to the country from which it was originally located. Reshoring is also known as onshoring, inshoring, or backshoring. Up until 2020, manufacturers relied heavily on overseas manufacturing because of the lower labor costs. However, surging tariff rises and the outbreak of COVID-19 brought quite a change to this once cost-effective option. 
Read the full report from Thomasnet below to gain more insight on this topic. 
Are you a manufacturer looking to reshore products in your supply chain? Contact ARCO Silicone to discuss your options. As an American manufacturer, ARCO Silicone can provide shorter lead times and lower minimums. With over 97 years experience in custom extrusions, you can depend on our team of skilled engineers.
Complete the contact form at the bottom of this page, or visit the Contact Us page for more options.
Manufacturers Look for Solutions Closer to Home Following COVID-19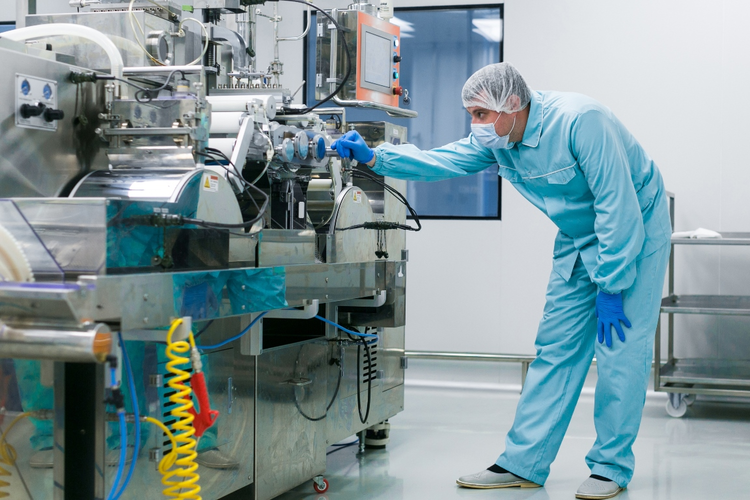 Once seen as the most practical option for the majority of businesses, manufacturing overseas is now falling out of favor for a number of reasons. Returning production to North America, however, cannot happen overnight, so manufacturers are finding creative ways to do business in the interim.
The Statistics Leading Up to the Current State of Manufacturing
Prior to the trade war, reshoring was seen as an unnecessary expenditure for many manufacturing companies. Companies enjoyed lower labor costs overseas, and importing from China, a country that controls ⅓ of the global manufacturing industry, was consistently the most cost-effective option.
The trade war, however, swiftly transformed this copacetic landscape ideal for producers. Tariffs were met with retaliatory tariffs. Suddenly, manufacturers were strapped with a bill, and the cost-effective option became increasingly expensive.
Surging tariff rises had the possibility to create disastrous consequences including, according to reports by The Port of Los Angeles, 1.47 million jobs and $186 billion in the nation's economy. As prices for export rose, manufacturers worried the consumers might have to pay the price.
COVID-19 and Trade Disruption
The outbreak of COVID-19, however, quickly overshadowed any threat from tariffs. An invisible invader changed life as the world — and the manufacturing industry — knew it.
One in five companies had production facilities in China, the country first affected in the pandemic. Coinciding with the Chinese New Year, manufacturers lamented there was a lack of definite shipping dates and communication from their facilities.
According to the February Thomas survey, as many as 60% of manufacturers polled indicated they felt disruptions in production facilities and supply chains, and 35% reported offshore factory suspension or were under production restriction. Only 13% of manufacturers were optimistic, expecting their business to grow under the weight of the looming pandemic.
In fact, a great number weren't able to predict where the virus would take their company. 46% of manufacturers in the Thomas survey reported not being able to predict demand. Many manufacturers (31%) were forced to delay or even turn down orders.
In March, a follow-up survey by Thomas found 55% of manufacturers anticipated revenue decrease, just a few weeks after lockdowns began and the virus struck European and American populations.
Manufacturing Sees COVID-19 as a Reason to Diversify Suppliers
In the dark winter months of February and March, manufacturers began to seriously consider reshoring in order to mitigate the certain crisis a permanently disabled supply chain might cause. Tony Uphoff, president and CEO of Thomas, recommended businesses diversify their supply chains in February and predicted it would mean returning production to North America.
The recommendation was heeded. With suppliers locked down and an obstructed supply chain, 28% of suppliers were reportedly seeking alternative supply sources and even looking domestically. The numbers began to steadily climb as the pandemic raged on.
Even though the shutdown was temporary, and supply chains eventually recovered, it left copious manufacturers unsettled and pondering if they had the wherewithal to weather the storm brought on by COVID-19.
The numbers showed some slight improvement: in March, only 45% of companies reported they were impacted by the outbreak, compared to 60% in the February Thomas survey. The abrupt change created a situation to mull over: stick with their Chinese providers and risk further possible chain disruptions or diversify their supply chain with a foggy financial forecast ahead?
Manufacturers felt obligated to look for alternatives to promptly replenish their supply chain and prevent them from a compromised position. According to a March Thomas survey, about 1 in 2 (54%) North American manufacturers were looking to source domestically. The survey also recorded a decline in sourcing internationally, from 43% to 34%. But in May/June, this number skyrocketed with 2 in 3 (69%) manufacturers now looking into reshoring, and this view is shared across all polled industries.
Multiple manufacturers see this change in a positive light. The majority of manufacturers (91%) hold the belief that North American manufacturing can recover from the pandemic, in spite of challenges to reshore and a small untrained labor force.
"One tailwind will be the transition of the supply chain to North America from Asia which will boost manufacturing and logistics capabilities," a manufacturer told Thomas.
"We need to reshore manufacturing and supply. It will increase high paying, skilled jobs and create an exponential number of support jobs," another declared to Thomas.
Their thoughts are correct: to meet the impending demand, a number of companies (38%) are actively hiring to fill demand, according to the Thomas May/June report.
COVID Is Slowing the Reshoring Process
Despite optimistic outlooks, COVID-19 is not quite finished leaving its mark on the industry. An uncontained COVID crisis and a lack of sufficient oversight in the United States presents a dilemma for those who would like to reshore in North America.
While manufacturers want to reshore, reality may not be able to provide the facilities to catch up to demand just yet. With social distancing mandates in order and a nationwide testing shortage, companies are in a stalemate when it comes to reshoring. Expediency isn't the only requirement; manufacturers must work to ensure a safe and healthy reshoring process, otherwise the process is futile.
How Manufacturers Are Coping, Innovating
Because reshoring will be slow, companies are turning their attention to the automation process, which will address the lack of qualified workforce and reduce possible health risks. Interest in automation has risen with one in four (23%) now considering automation in the wake of the coronavirus outbreak, according to an April Thomas report.
"COVID-19 was an eye-opener for us about the position and rate of adoption of automation in businesses similar to ours across the nation," one manufacturer told Thomas in the May/June report.
Manufacturing companies have taken a non-traditional route in the wake of the pandemic, including marketing. Digital marketing — websites, virtual events, and email — has also soared in the wake of the cancellation of trade shows and aggressive marketing tactics to mitigate the effects of the COVID-19 outbreak.
The COVID-19 pandemic has forcefully coerced manufacturers to interrogate their production and reconsider their current circumstances in almost all areas to maintain preparedness. As one manufacturer told Thomas: "This event has prepared us for this response in the future. Being prepared is 95% of the outcome."
Image Credit: TRAIMAK / Shutterstock.com
Want to learn more about our products and services?
Visit the following pages: