Custom Silicone Parts Made in USA for Specific Markets
We are often asked to supply custom silicone parts made in USA for specific markets. That's because custom silicone has become a popular option for addressing the extreme operating conditions found across many major industries. At ARCO Silicone, we use our extensive silicone extrusion capabilities to provide our customers with solutions to overcome a variety of operational challenges.
We pride ourselves on our ability to design custom silicone extrusions and molded products to meet virtually any need. Our manufacturing processes adhere to many industry standards, such as FDA 26CFR, ISO 9001:2015, ASTM, ITAR, Buy American Act, WOSB, and MIL-STD-105e. We can also develop unique formulations to meet specific application requirements.
Are you a manufacturer looking to reshore products in your supply chain?
Contact ARCO Silicone to discuss your options. As an American manufacturer, ARCO Silicone can provide shorter lead times and lower minimums. You can depend on our team of skilled engineers.
Custom HVAC seals and gaskets are usually made of dense elastomers such as EPDM, silicone, TPV, or rigid PVC. Our custom-extruded parts are used throughout the HVAC Industry for a variety of applications. They can be found as damper blade seals, access door gaskets, and condensate tubing.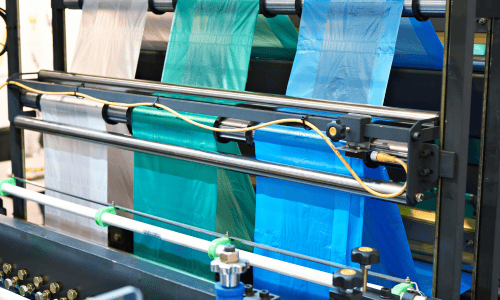 Silicone rubber is a versatile material that offers many beneficial properties such as high-temperature performance, transparency, durability, and great electrical insulation properties. 
Silicone rubber consumable parts such as pressure pads and gripper rubber cords are vital to the performance of many different types of packaging machinery. Specifically, high-speed Vertical Form Fill and Sealing (VFFS) machines.
From insulating and protecting delicate components to providing reliable sealing, silicone rubber products are essential for use in the Electrical Equipment & Electronics Manufacturing Industries.