ARCO® offers an array of additional services to go along with your custom extruded products
All things considered, we know how important it can be to have a custom extruded product, but it can be equally as important to have additional services such as the exact color, imprinted product information, and packaging and shipping services to go along with it.
For that reason, ARCO® is committed to working with our clients to match their exact specifications, and then some!  Specifically, we can meet your special demands by offering services such as:
PMS Color Match;
Silicone Splicing;
Custom Imprinting of Graphics or Logos;
Converting; and
Packaging.
Additionally, ARCO® will also work with you to target other services that could add value to your custom extruded product. In short, if we can save your company the time and expense of packaging and shipping by handling it for you in our own facility, then that is exactly what we will do for you. 
To sum up, whether you have a need for prototyping, small volume, or large volume productions, ARCO® can add value to your products through services such as color match technology and custom imprinting. Furthermore, we can pinpoint avenues to cut time and expenses from your operation through our converting, packing, and shipping services. We can even create secondary products by using silicone splicing.
After all, we've been helping customers just like you since 1923, and we are dedicated to continuing that success for many more years to come!
The Pantone Matching System (PMS) is a color standardization system that helps in color identification and matching. It uses the numbering system developed by Pantone to identify colors, allowing printer and other equipment manufacturers to match colors without having to contact one another. The Pantone color numbers consist of a three- or four-digit number followed by the letter C, U or M, which stands for "coated," "uncoated" and "matte," respectively.
The PMS color palette contains about 1,114 colors. This system is extremely helpful in avoiding color inconsistencies between the various types of print and digital media.
In brief, Pantone's first color matching system was introduced in 1963 as a way to allow designers to match specific colors during the production process. At the present time, this system has grown to become the most widely used system among graphic designers and in the printing industries.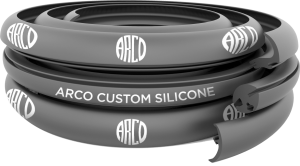 You've probably heard this before, but people are more likely to purchase from a business that appears polished and legitimate. In addition, what better way to advertise your quality products than by placing your name clearly for all to see. Undoubtedly, something as simple as imprinting your name alone
across your product just might be the key to generating new customers. 
Beyond the need for brand recognition, custom imprinting also creates a means for the end-user to clearly differentiate between two of your products that are indiscernible to the naked eye. 
No matter your reason for imprinting your custom designs, logos, or product information, know that ARCO® is dedicated to getting it just right, just for you!
Could you benefit from them?
You may not be familiar with converting services, but simply put, this means that ARCO® can cut, join, finish, package, and/or assemble units of extruded silicone material into more usable shapes and sizes for your end-user.
For example, ARCO® has worked with clients in the past to cut large reels of silicone tubing into smaller 12″ cut lengths which were then packaged together into bundles of 10.
In another case, would be our latest project working with an inventor. We were excited to work with this particular inventor to create an all new product. Put simply, we extruded flat lengths of silicone and then ran them through our die cutting machine to produce smaller pieces of a very specific shape. Another option is silicone splicing, where we can take two extruded pieces and splice them together to create 90˚ angles (something not capable otherwise).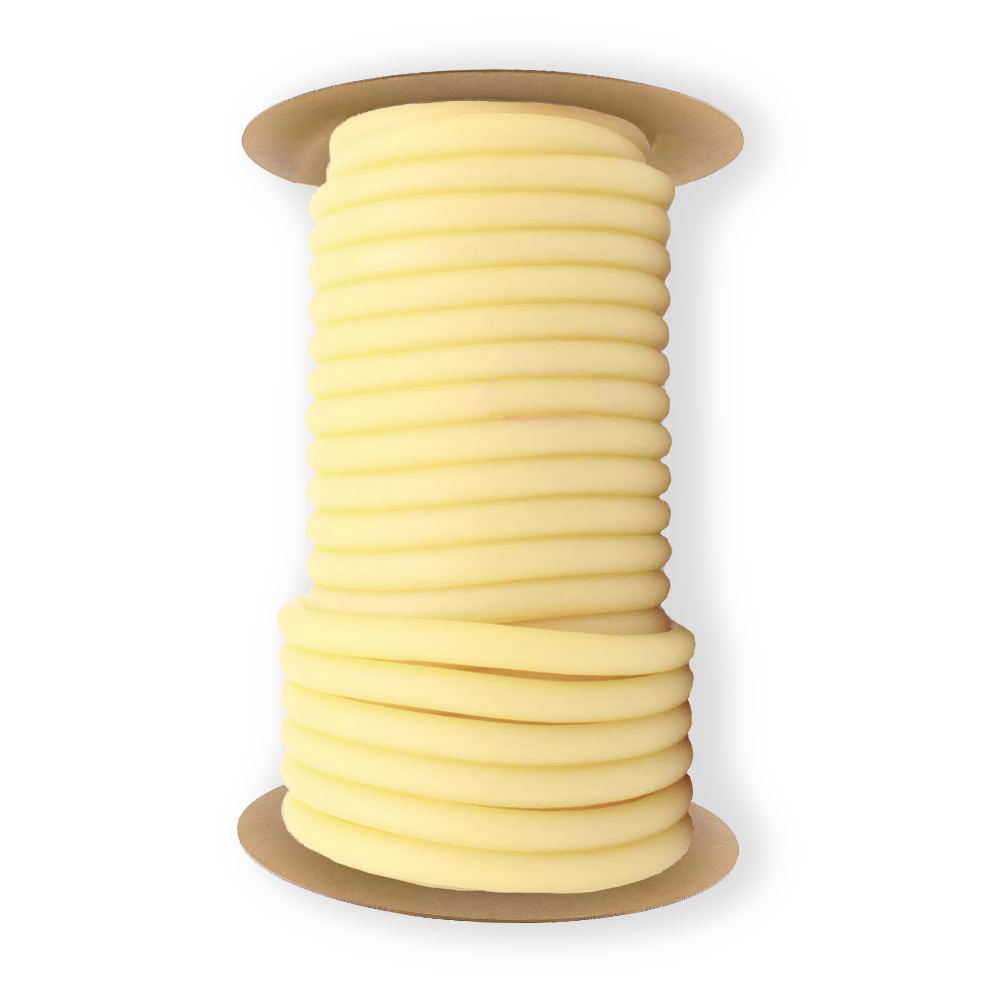 Converting services will add value and customization to your product and can serve as a means to reduce cost, errors, waste, production time, excess inventory, and overhead costs.