Custom Silicone Extrusion
Custom Silicone Extrusions can be used in thousands of applications across a variety of industries. Some of the most commonly extruded silicone products include silicone tubing; sleeves; hoses, particularly silicone vacuum and coolant hoses; conductive silicone; silicone sponge; silicone foam; and food grade bands and tubing.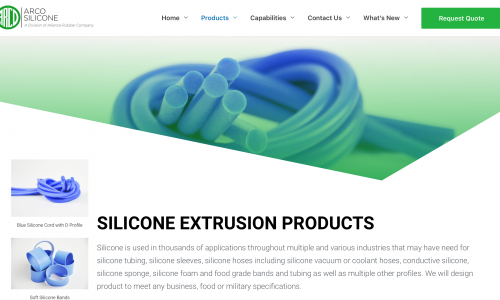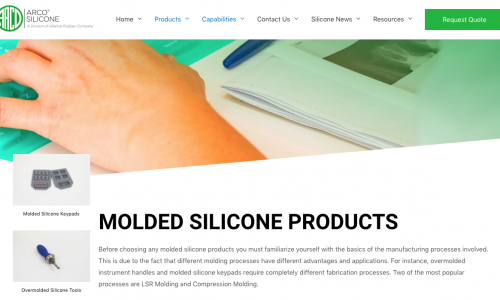 Before choosing any molded silicone products you must familiarize yourself with the basics of the manufacturing processes involved. This is due to the fact that different molding processes have different advantages and applications. For instance, overmolded instrument handles and molded silicone keypads require completely different fabrication processes. Two of the most popular processes are LSR Molding and Compression Molding.
Want to learn more about our products and services?
Visit the following pages: