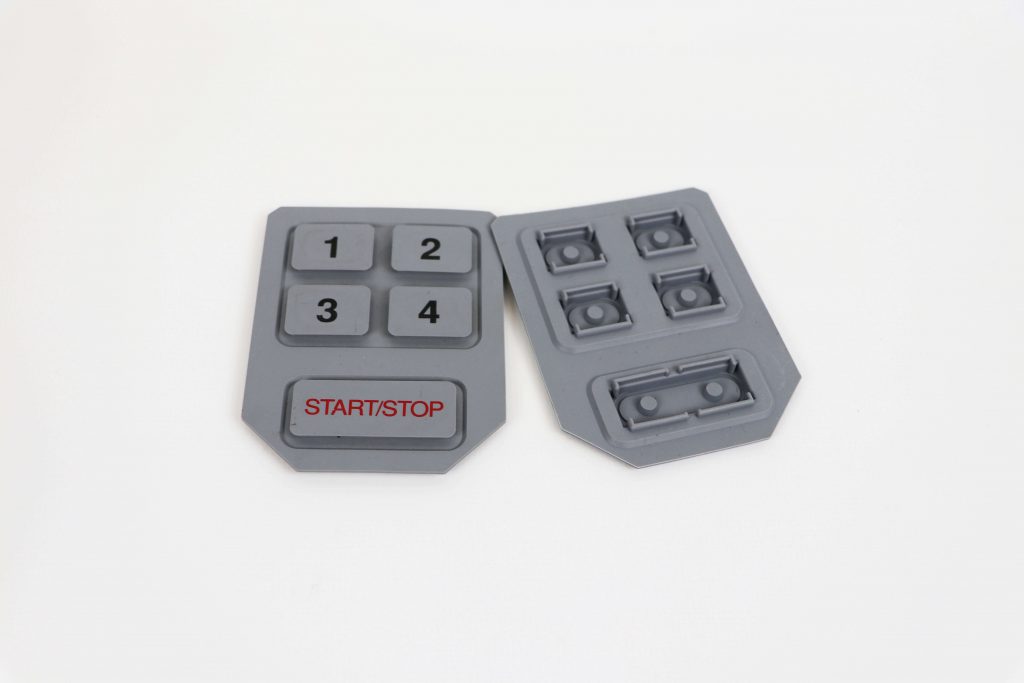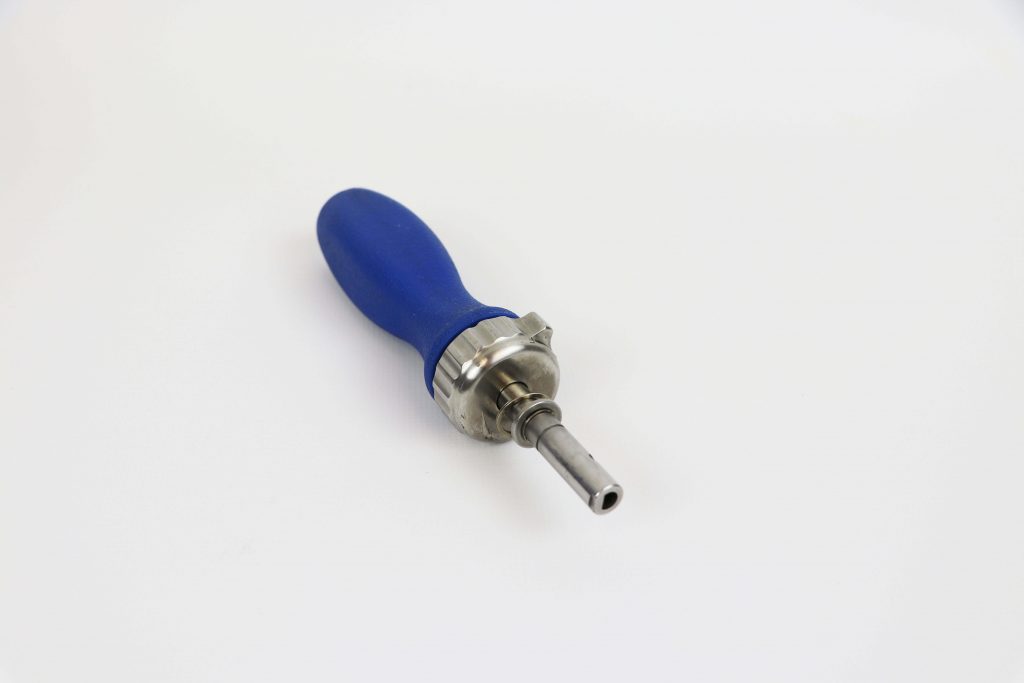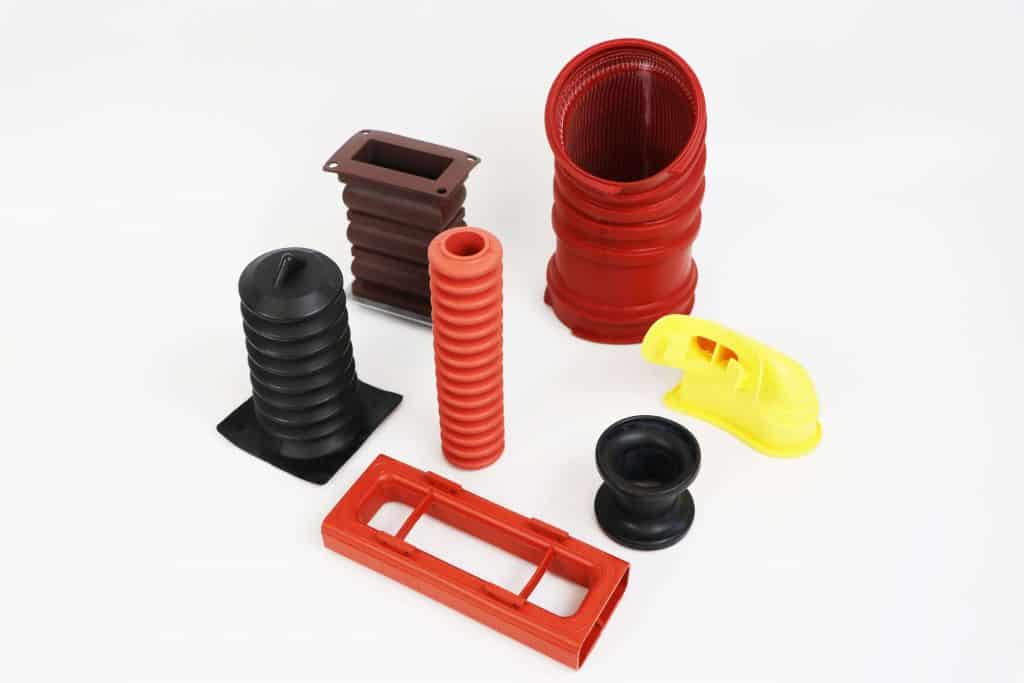 Before choosing any molded silicone products you must familiarize yourself with the basics of the manufacturing processes involved. This is due to the fact that different molding processes have different advantages and applications. For instance, overmolded instrument handles and molded silicone keypads require completely different fabrication processes. Two of the most popular processes are LSR Molding and Compression Molding.
Liquid Silicone Rubber (LSR) Injection Molding
Liquid Silicone Rubber (LSR) has become the material of choice for manufacturing rubber parts and products. The distinctive qualities of LSR injection molding make it different from molding conventional high-consistency silicone and other thermoplastic injection molding processes. Specifically, LSR's low viscosity allows the mold cavities to be filled quicker and at lower pressures. 
LSR Molding is a process that combines a two-component compound together, which is then heat cured in the mold with a platinum catalyst to produce a final part.
LSR products are perfect for: bridge tooling, functional protyping, pilot runs and low-volume productions, as well as high-volume production.
Compression Molding
Compression molding is a tried-and-true method of manufacturing simple rubber parts.  By comparison, Compression Molding produces parts of intermediate precision. Benefits include: lowest cost tooling, shortest lead time, easiest to prototype, with the widest range of part sizes.
Rubber Compression Molding uses uncured rubber that has been preformed into a controlled shape such as a disk. After that, a mold encloses the work piece and compresses it between two plates at high pressure. Finally, the high heat and pressure vulcanize the rubber to cure the piece.
Rubber Compression Molding can create highly precise seals, O-rings, and parts that help protect closed systems.  Applications for compressed rubber parts include: fuel, electrical, and HVAC systems, automotive systems, sterile rubber hoses for food and beverage applications, and hydraulic and pneumatic seals.
Injection Compression Molding
Injection Compression Molding (ICM) is a manufacturing process combining the techniques of both injection molding and compression molding. Consequently, it is another variant where the melted polymer is injected into a partially opened mold.
The mold is not completely closed at the filling stage. However, after the melt is partially lifted into the cavity, the clamping mechanism starts operating to fully close the mold.  As a result, the filling process is completed by the compression of cavity surface into the melt in the cavity. 
ICM is ideal for the large volume manufacturing of thin and lightweight, but strong and stiff , high-quality products such as gears.
Transfer Molding
Transfer molding is similar to injection molding, and uses many of the same elements. However, transfer molding typically uses higher pressures than injection molding does to fill the mold. Also, the mold casting material may begin the process as a solid, which differs from the LSR method.
Transfer Molding is commonly used for a different type of silicone called high consistency rubber (HCR).  Coincidentally, HCR is unsuitable for injection molding because of the higher viscosity.
Overmolding
Creating overmolded parts is typically a two step (or more) process containing a separate molding process for each layer. Furthermore, the material compatibility of the materials combined to make overmolded parts must be carefully checked as not all combinations of elastomers, thermoplastics, and metals are possible. Overall, there are few obstacles to create products using this process. 
Silicone gripping surfaces on tools and various instruments is one example of overmolding.
No matter the production method you decide on, we will ensure that your product meets our high-quality production standards. At ARCO Silicone, you can trust that you will receive a high-quality product, and because all of our products are made in the USA you will enjoy low minimums and shorter lead times. All things considered, we will help you choose the best silicone molding process based on the part performance properties needed, quantities, size of the part, and cost.  
View our Case Studies Page to learn more about our other Custom Silicone parts.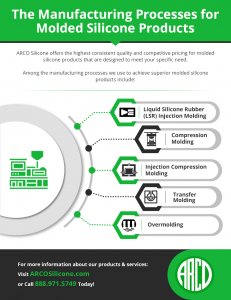 Want to learn more about our products and services?
Visit the following pages: